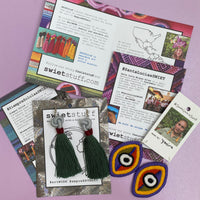 Gift Wrap + FREE SHIPPING
___________________
Each pair of earcandy earrings are sent with the SWIET story of our artisan partner projects.
Share the gift of #artWORK #empowARTment.
FREE SHIPPING on orders over $50!
Shop Now
SWIET social mission
We empower communities around the world through art.
We call it #empowARTment.
We create jobs in the arts.
We create #artWORK. 
Xxo,
SwietStuff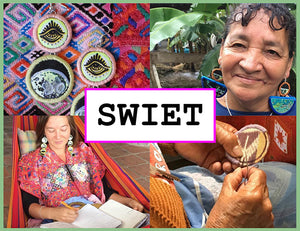 Artisan Partners around the World
Support an #artwork project

SOLD OUT! - Wearable Art Archive
SOLD OUT! - Jewelry Archive